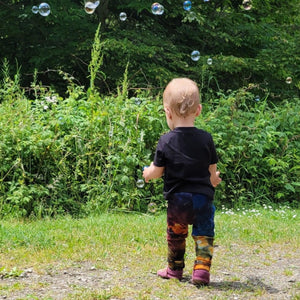 97/3 - Leggings
Perfect for all seasons! These leggings soft and stretchy leggings can be worn alone or as an accent to tunics and dresses.  
The dyed options come in rich, vibrant colors. Seasonal colors are available for order by selecting below. 
These leggings are made to order and can be customized to your baby's specifications. To request customization, add the Customize Your Woolies listing to the cart with the desired number of inches selected: http://www.trulycharis.com/collections/wool-interlock-diaper-covers/products/customize-my-woolies
                   

To view colors, you can join the Truly Charis B/S/T & Chat on Facebook at www.fb.com/groups/trulycharis. Thank you!